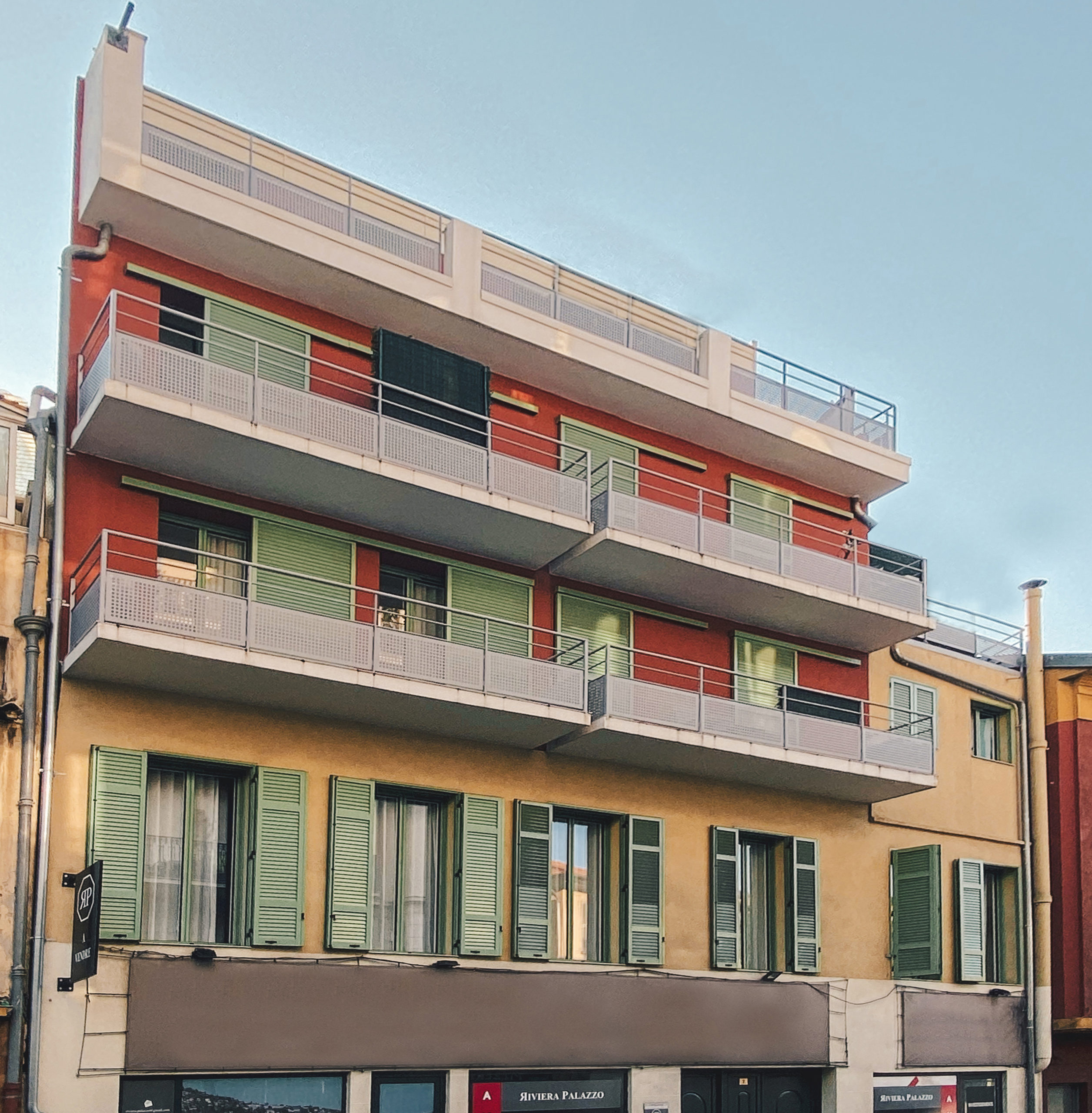 Riviera
The existing building is whitewashed internally but all the facades are preserved and renovated as an additional part of the facade is integrated harmoniously into the project.
As the existing construction had many different levels, while adding additional hotel rooms they were standardized, without changing the existing top level and therefore no modifications were necessary for the internal staircase.
The old elevator was replaced by one that meets current accessibility standards.
Project type
Rehabilitation and transformation of the hotel into collective housing
Location
Villefranche-sur-Mer, Provence-Alpes-Côte d'Azur