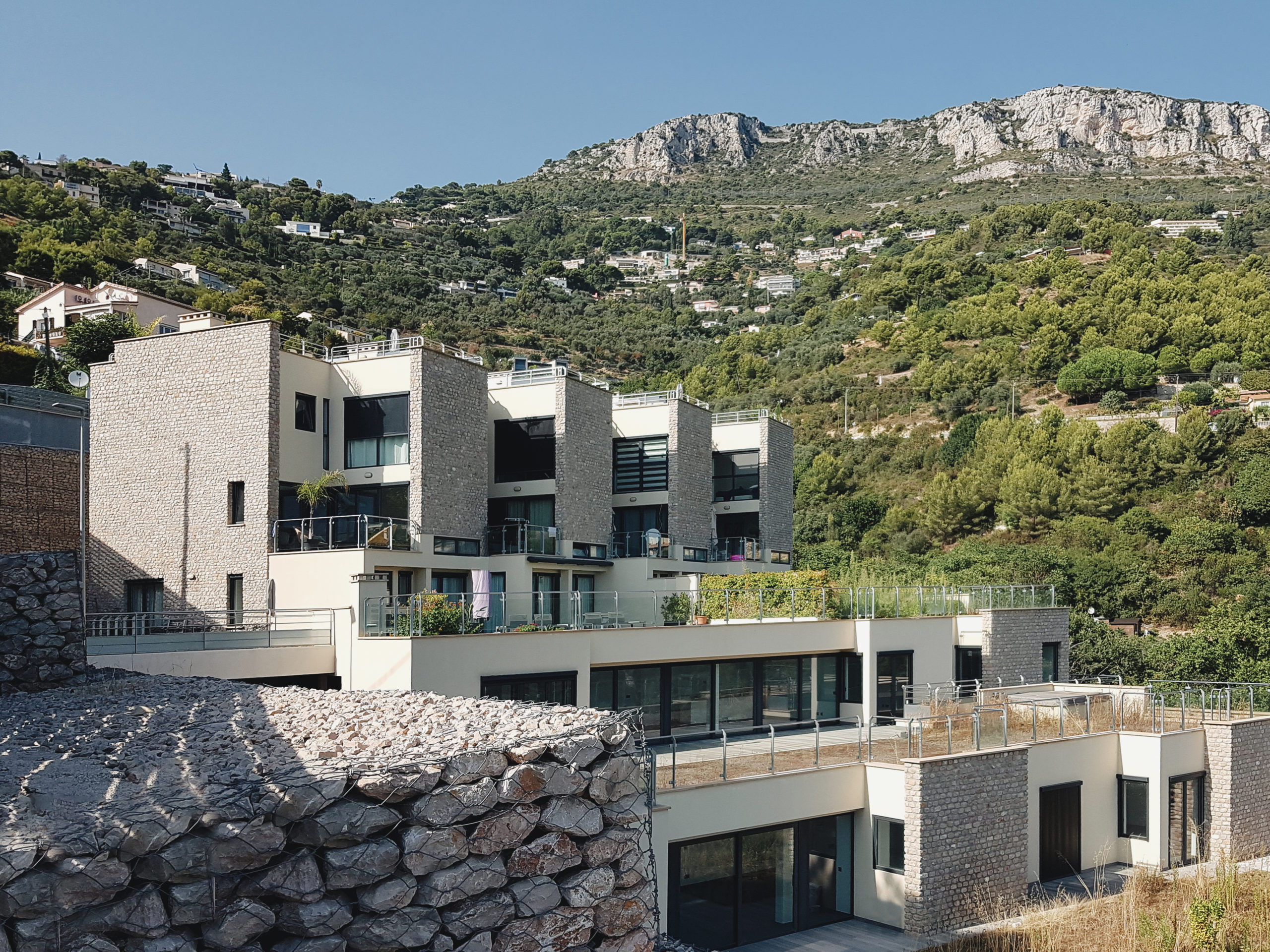 Marenostrum
The project has 10 apartments.
To the north, building n°2, with two apartments, one per level with a roof terrace, facing the sea according to the main lines and pre-existing platforms of the land. It is wedged precisely between the access ramp and the significant drop leading to the green area below.
This building seeks to define simple, rectilinear volumes, creating big shadows on the bay windows. This general layout makes a horizontal line which rests on the large wall of pre-existing terraces, made with Cyclopean stones, and at the same time becomes a planted layer, creating a parallel line which emphasizes and limits the classified vegetation below.
Project type
Collective housing building
Location
EZE, Provence-Alpes-Côte d'Azur