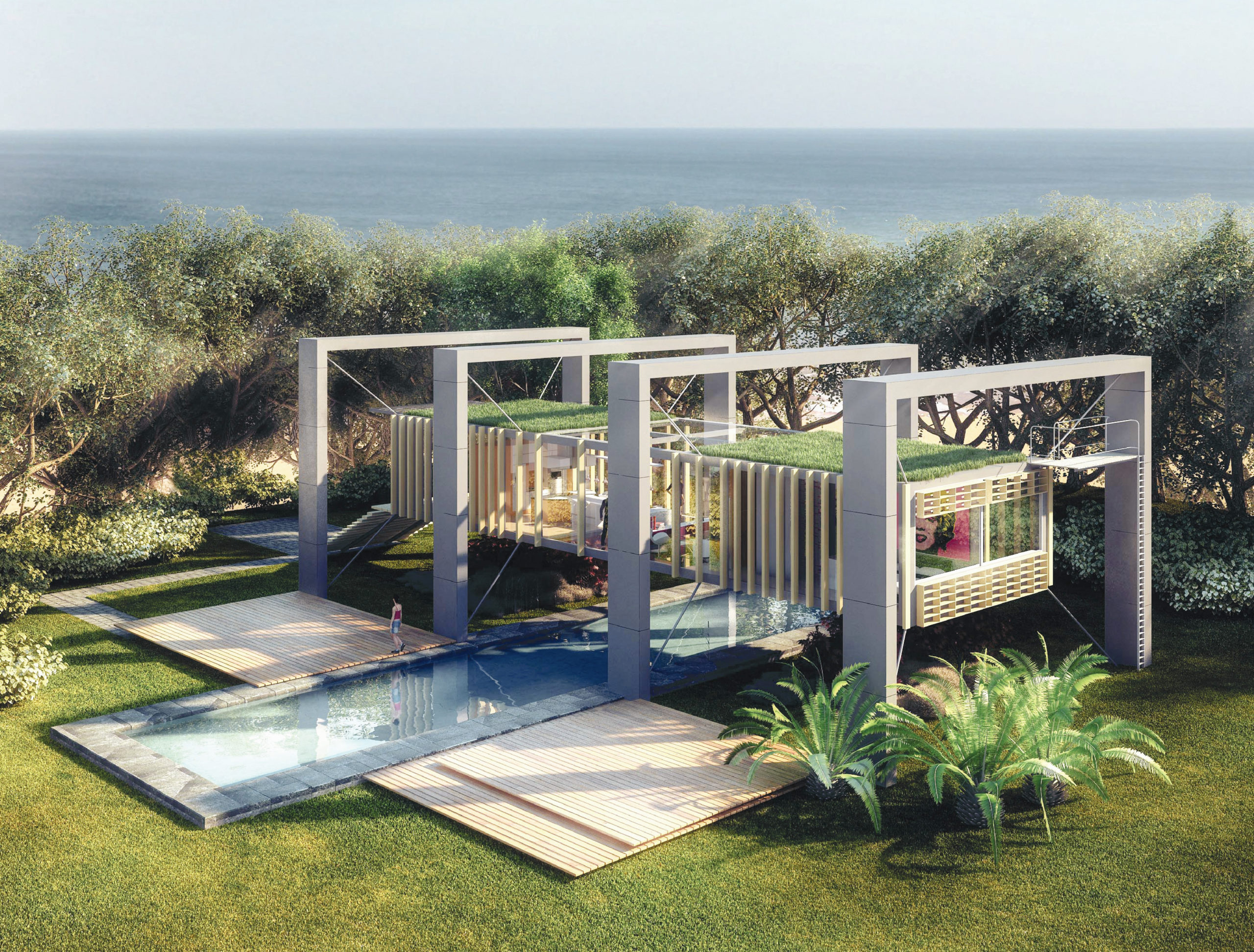 Villa You are so
The project is a villa suspended by steel cables with 4 large arches. At their peaks -photovoltaic panels that make it self-sufficient in energy consumption.
Integrated sunshades regulate temperature and sunlight.
The suspended concept does not alter the land under the house and allows it to be converted into a garden. The green roof also provides thermal comfort and a mass of inertia.
The entrance platform slides under the house, providing occupants with increased security in the evening or when they are traveling.
With these 125 m² of living space, this house feels like a large suite in a luxury hotel … with its own swimming pool.
Project type
Construction of a suspended villa
Year
In the nearest future
Type of client
Promoter / Private