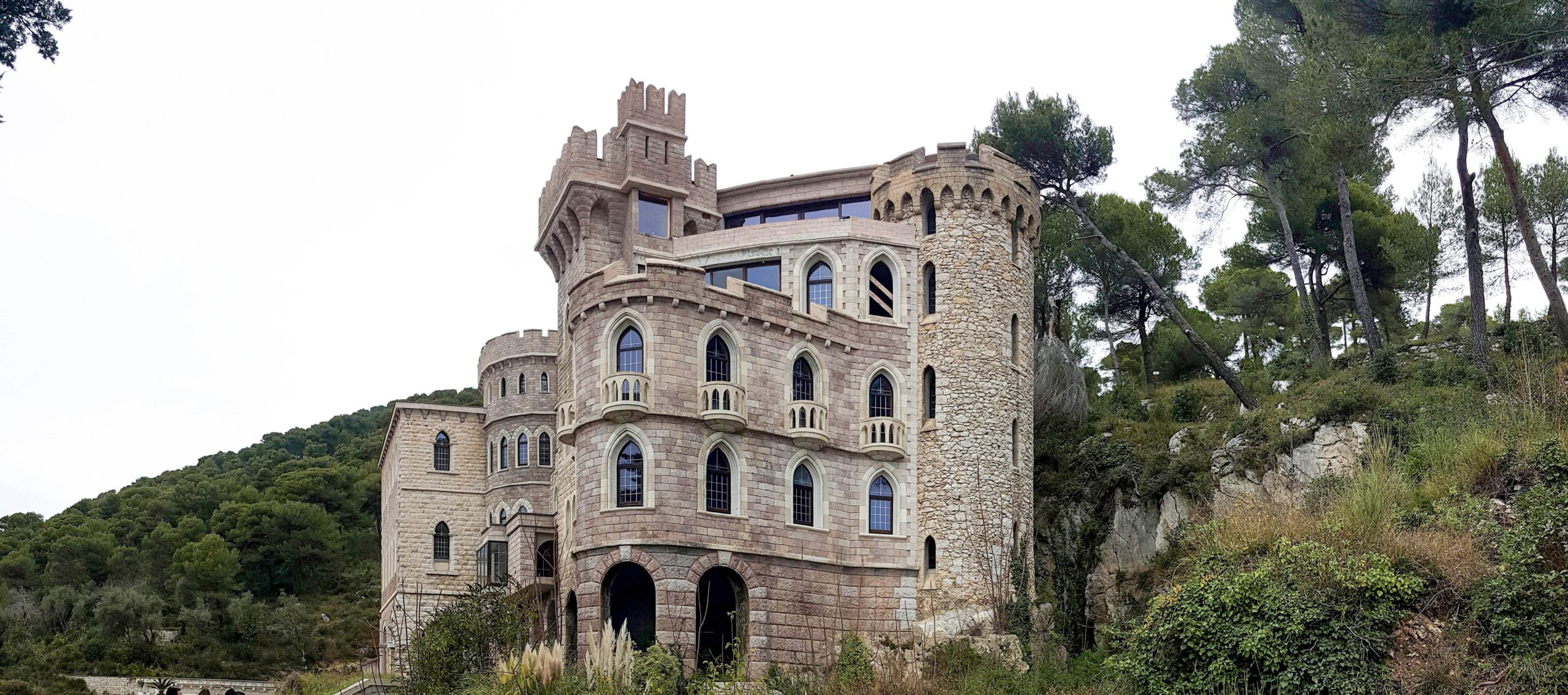 Castle of Aiguetta
The property of the Aiguetta Castle originally consisted of a 14 hectares park on which stood a farmhouse dating from before 1874. At the start of the 20th century, the house was enlarged to result in a disproportionate building resembling a medieval castle. At the time the construction developed on 5 levels, completed with several types of towers and elements of different architectural styles.
After having been abandoned for decades, the property underwent initial modifications in the early 2000s, degrading its original appearance.
The project consists in complete renovation of the castle while respecting its architectural characteristics of medieval style, and integrating in a subtle and localized way modern and discreet elements of glass and steel. These interventions are manifested by the creation of a monumental staircase surmounted by a glass roof, leading to the roof. A swimming pool will also be created and incorporated into the building.
The part of the park unfolding in front of the main facade, which is to this day deserted and abandoned, will be replanted and the access road will be upgraded and reintegrated into the landscape
Project type
Luxury mansion
Location
EZE, Côte d'Azur