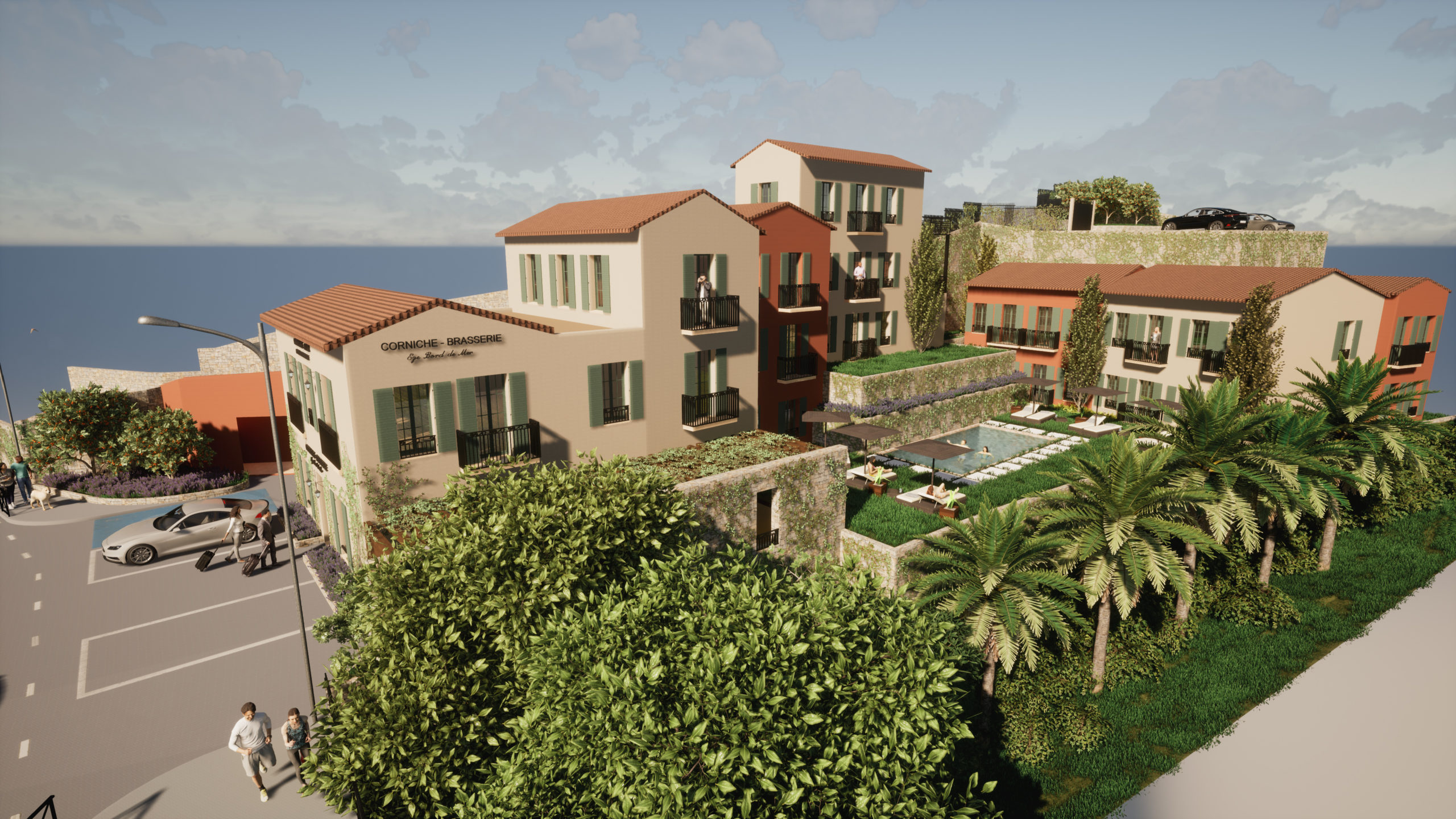 Corniche Azur
The project consists of renovating, expanding and bringing the hotel and restaurant into compliance with accessibility regulations.
To do this, the part of the restaurant is to be redeveloped and an extension is planned above it in order to provide the hotel and the restaurant with a real homogeneous facade. An extension on the western part of the plot is to be created to accommodate additional bedrooms.
In order to have a harmonious architecture, all the buildings will be treated in a "Niçois style" with openings that are taller than wider, windows with muntins and shutters with louvers and balconies with iron borders.
A swimming pool is also to be created.
Project type
Renovation et extension of the hôtel restaurant 5*
Year
2018 – Permit approved